M etaverse is an evolving concept of a 3D virtual shared space in which humans interact with each other virtually as if in real without going anywhere. Virtual Reality Headsets and Augmented Reality glasses provide access to this virtual world. It is a 3D version of the internet providing a realistic experience to the users. Metaverse is expected to expand swiftly in various sectors such as gaming, e-commerce, blockchain, e-learning, and more, let's go with metaverse development tools.
Potential of Metaverse
In October 2021, Facebook announced an investment of $10 in the Metaverse concept and even changed its name to Meta. Many types of Facebook developer tools have already been designed to provide a more immersive experience to users. Technological behemoths like Microsoft, Nvidia, and Google are also pumping billions of dollars into Metaverse. As per an estimate, the market value of Metaverse can reach $5 trillion by the year 2030.
It has also been predicted that by the year 2026, 25% of internet users will spend a minimum of one hour each in Metaverse for various activities.
Technological Trends
The table below mentions the dynamic technological trends expected to shape the Metaverse in the coming years.
| | |
| --- | --- |
| Technology | Description |
| Brain-Computer Interface | Replaces the conventional computer hardware and manual controls |
| Spatial computing | Three-tier technology stack to swiftly respond to the user actions in the virtual space as if in reality |
| Digital Twin of a Person | Uses Artificial Intelligence to  create a digital copy of an individual with a synchronized presence in multiple virtual spaces at the same time |
| Internet of Things | Connects 3D virtual space seamlessly with physical space |
| Extended Reality | To visualize and use data in 3D with the help of VR, AR, and MR |
| 3D modeling | Creates 3D prototypes of real objects |
| Web3 | A new stack of technology to develop decentralized web applications |
Metaverse technology is brand new and has the potential to become a trillion-dollar industry in the coming years. The number of tools and platforms for coders to develop metaverse apps and services is steadily increasing.
Here we have listed some of the top open-source metaverse development tools and frameworks to watch out for in 2023. Open source has been chosen because the Opensource app lets anyone create virtual space without using the tools of big businesses or proprietary platforms.
Top 10 Metaverse Development Tools
Webaverse
Webaverse is a completely open source adaptable metaverse framework that anyone can use to develop their interoperable virtual worlds. The stated goal of the framework is to transfer the power from a few giant tech firms to the hands of consumers and artists.
It is a browser-based web3 metaverse engine used to develop and host virtual games. Webaverse is accessible through a plethora of devices, including virtual reality headsets. It uses three open-source file formats and components: WebGL, Three.js, and WebXR.
Hypercube
is an open-source framework geared towards developing decentralized metaverse platforms that are not required to be hosted by developers. It has a high-level computing and storage power for metaverse development and AI, AR, and VR applications.
HyperVerse is the latest development in the Hypercube project, which integrates the physical and virtual worlds. It is particularly useful for integrating metaverse apps with the blockchain ecosystem due to large-scale storage capacity and multi-concurrent network computing.
Decentraland
Decentraland is a 3D Ethereum-based virtual reality or open-world metaverse platform and is fully owned by its users. The users can create their environments, marketplaces, and applications using three tokens: LAND, Estate, and MANA.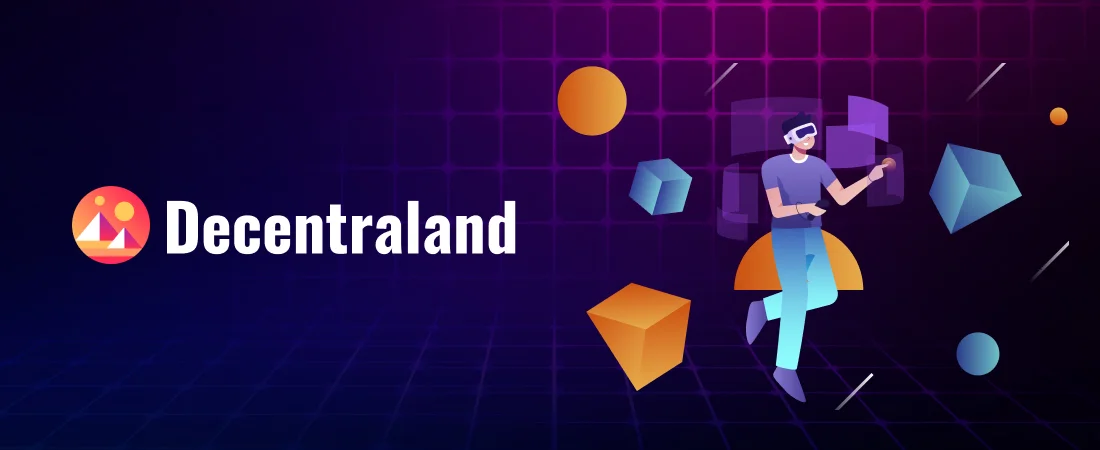 The users of Decentraland can create their own virtual worlds and exert some control over their environments through its Decentralised Autonomous Organisation or DAO. Decentraland allows users from all over the world to operate a shared virtual world.
Amazon Sumerian
Amazon Sumerian is a design tool to create and run browser-based 3D, Augmented Reality, and Virtual Reality applications. It creates and embeds 3D scenes into new or existing web pages using Babylon.js. Babylon.js and Three.js applications can be integrated with Sumerian hosts available open source on Github.
Amazon Sumerian integrates with Amazon Lex for AI and natural language, AWS Lambda for running code, AWS IoT to integrate with Amazon's IoT platform, Polly to convert text into speech, and more.
Microsoft Mesh
Microsoft Mesh is a platform that can be integrated into various apps. Mesh is based on three principles: feeling presence, device agnostic, and experiencing together. It makes the virtual experience more realistic and accessible.
Mesh's major features include digital avatars and holoportation. Digital avatars are virtual copies of real persons to appear in virtual meetings. Holoportation means a realistic 3D model of a speaker to address a conference. Device agnostic means Mesh does not require VR or XR glasses to access the Metaverse, and PCs, tabs, and other devices are also supported.
Engine
The engine is an opensource Metaverse framework that is fully customizable and enables the creation of various metaverse apps such as avatars, games, virtual worlds, and more. It has many open source tools such as 3D world creation, complete world editing, voice, and video-based communication, user management, and more.
XREngine developed apps that can run on Android, iOS, and desktop platforms.
JanusWeb
JanusWeb is an open source user-friendly metaverse platform for building 3D environments for web browsers using WebGL or Three.js. This framework enables the creation of 3D environments for mobiles, desktops, and VR devices using JavaScript and HTML.
It supports many popular 3D environments, including Collada and OBJ. There are many tools in the framework to create immersive 3D content. The in-built networking facilitates seamless collaboration across devices.
Also Read : Understanding Metaverse Through Virtual Reality In 2022
WebXR Device API
WebXR Device API provides a standardized API that allows developers to create metaverse web apps integrating smoothly with AR/VR hardware. It supports many VR/AR hardware types, such as Oculus Rift, Samsung Gear VR, Daydream, Microsoft Hololens, Magic Leap One, HTC Vive, and more.
It is commonly used to develop high-end VR games, 3D visualizations, 360-degree views, and more.
Blender
is a free and open-source tool used to develop all aspects of 3D content, such as modeling, rigging, simulation, animation, motion tracking, rendering, game development, and more.
Blender is used for building 3D apps because it is used for creating and manipulating 3D visualizations. This is a cross-platform tool running on Linux, Windows, and Macintosh.
Open Metaverse Interoperability Group
The goal of OPI is to collaborate on developing open standards to ensure that metaverse development is open to all and that Metaverse apps, services, and platforms integrate smoothly. It also builds a community of developers, artists, and innovators to create virtual worlds.
Benefits Of Using Metaverse Development Tools
Increased efficiency: Metaverse development tools can streamline and automate many of the tasks involved in building and managing a metaverse, allowing teams to work more efficiently and effectively.

Improved collaboration: These tools can facilitate collaboration and communication between team members, enabling them to work together more effectively and share ideas and resources more easily.

Enhanced user experiences: With the right metaverse development tools, teams can create more immersive and engaging user experiences within the metaverse, which can improve user satisfaction and loyalty.

Greater flexibility and scalability: Metaverse development tools can provide teams with greater flexibility and scalability, allowing them to quickly and easily make changes and updates to the metaverse as needed.

Better data insights: Some metaverse development tools offer analytics and reporting capabilities, which can provide teams with valuable data and insights about how users are interacting with the metaverse. This can help teams improve the metaverse and make more informed decisions about its development and management.
How Much Does It Cost To Develop A Metaverse Platform?
The cost to develop a metaverse platform largely depends upon the types of technologies used and the set of features. The average cost ranges between $25,000 to $400,000 or even more.
Let's Get A Free Consultation from Our Experts.
Conclusion
In conclusion, metaverse development tools can provide numerous benefits for organizations and individuals involved in building and managing a metaverse. These tools can increase efficiency, improve collaboration, and enhance user experiences, among other things. When choosing metaverse development tools, it is important to carefully evaluate the features and capabilities of different tools to ensure that they meet the specific needs and requirements of the project. By leveraging the right tools, teams can build and manage a successful and engaging metaverse that meets the needs of its users.
Metaverse tools and platforms would continue to evolve with improvements in the current ones and the advent of new tools and platforms. The brands and consumers are already very excited about this concept, and the future seems bright for Metaverse. So, let's get connect with Moon Technolabs to develop the perfect application for you.