VoIP Development Solution
At Moon Technolabs, we stress on designing, development and implementation of different VOIP applications. We pride on being one of the most reliable and efficient VOIP software development companies working in the industry today.
Moon Technolabs has years of experience in designing and developing VOIP solutions that often offer sturdy, user friendly and attractive VOIP solutions according to your niche requirements.
Specially crafted VoIP development designs that meet your requirements and spending plan. VoIP development for applications Professional programming originators to ensure a smooth incorporation of exclusive frameworks Gurus in Network design and phonology to ensure service quality VoIP programming and module development Customization of VoIP services.
Custom VOIP Solution To Meet Your Needs
VOIP Services
We strive to create the best accessible service and guarantee to offer VoIP endeavor choices and VoIP services to the customer with the best exactness and accuracy.
Ideal VOIP Development
We offer different VoIP services, VoIP Integrations and VoIP Consulting utilizing open source stages, for example, Asterisk, FreeSWITCH, A2Billing, ASTPP, FreePBX, Trixbox, Goautodial, VicidialNow, BlueBox and CallShop.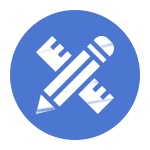 VOIP Framework Assistance
We work on new-fangled VOIP framework to endow our clients with the most effective solution for your niche VOIP requirements.
Our methods are agile while following time-tested procedures or architectural sessions, code review, writing self-documenting code and unit testing to deliver robust software product with a neat and unified code structure.
The highest on our priority is to provide you with easy-to-use apps and for that we do vital preparation & planning mixed with extensive testing.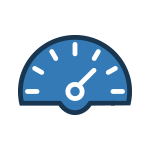 We take complete benefit of desktop app development as they are faster than their counterparts, i.e web-based apps. Hence, our resulting solutions are more adept in tackling complex tasks at hand more quickly and efficiently.
Our clients trust us because our reputation precedes for placing high value on multilayer protection of data security for our apps.
Our deliverables are well crafted and adjusting to the user activities and can easily integrate with other custom enterprise software.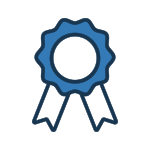 Utilizing the full power of proven testing methodologies, techniques and tools to bring about high-quality desktop solutions that meets our client's quality expectations.
Providing access to OS functions and application updates, we also adjust the application according to the emerging business challenges by introducing new features.