Taking a look back at this juncture, we are extremely pleased to note the continuous growth we have had since inception, the accolades that have poured in, and the awards that we have earned so far.
Over the period of time, as a Software Development Company, we have not only sheer marked our presence in terms of knowledge and experience but has grown and evolved in size and expertise.
Since the beginning of our journey, we have adopted, learn new and innovative techniques and methods to outperform. Our efforts have always reaped benefits to clients in achieving great success.
The GESIA award for the Best Mobile App Development Company and accreditation by Silicon India Magazine and Clutch CO, give us the impetus and drive to push ourselves more and strive for greater heights.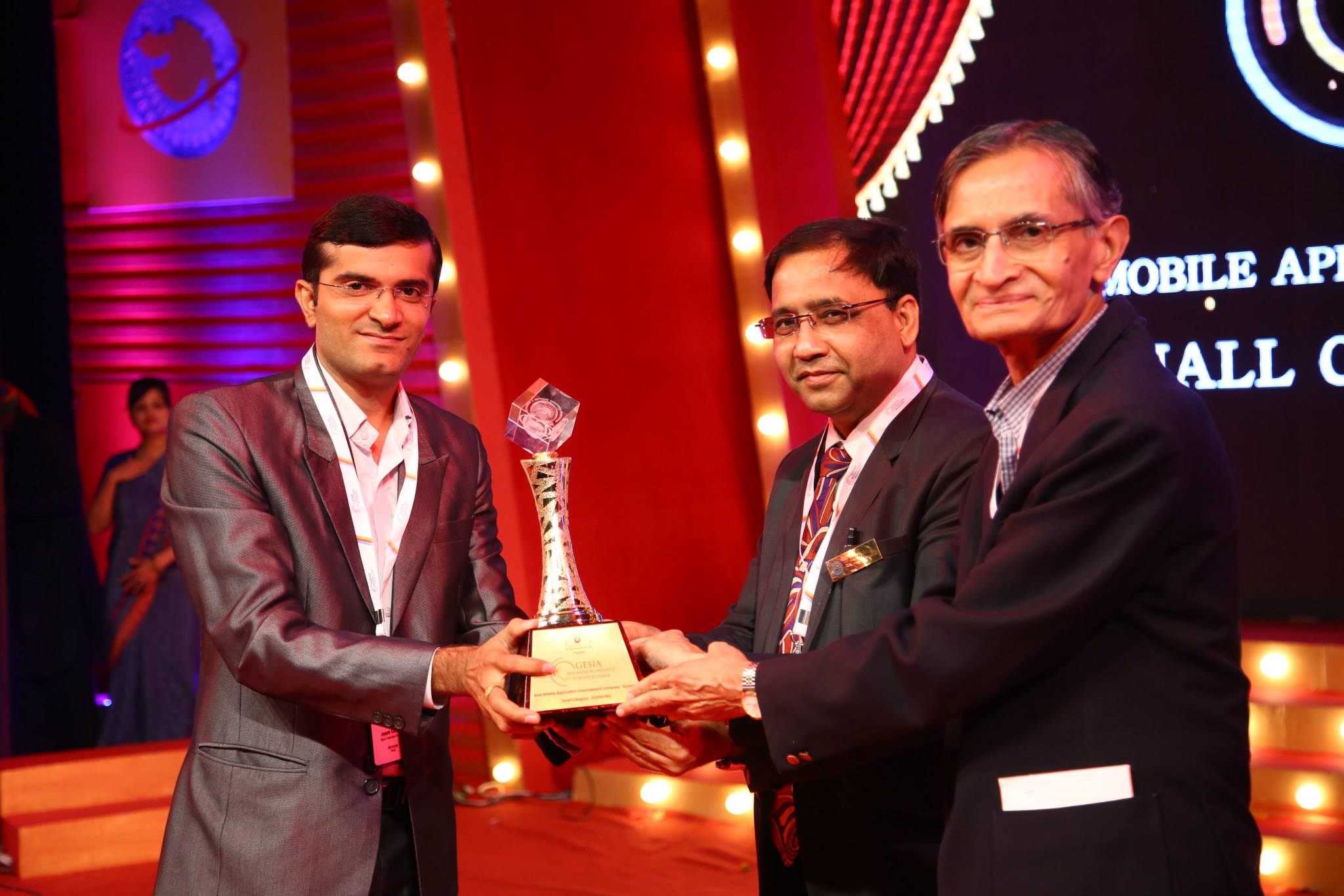 Who minds a little positive fame & recognition? Of course, we didn't as well. However, that had put us in the limelight in the eyes of our clients. This presented us with an alarming opportunity to cater wider businesses and organization with a completely diverse set of products and services. Therefore, as a company, we are growing at an exponential rate and our strength is doubled so far. Our 'Technical Laboratory' & 'Development Center' is located in Gujarat, one of the emerging IT Hub of INDIA.
GESIA is the premier trade body and the Chamber of Commerce of the Gujarat IT-ITES industry with over 400+ member companies. GESIA is the only State Level of Association for Electronics, Software, IT, ITES, BPO/ KPO/ LPO, Telecom/ ISP, Networking and IT Education recognized by 'The Government of Gujarat'.
We feel proud to have successfully delivered impressive Mobile App development and website development services using latest technologies and powerful management packages. Our main aim is to provide best Mobile and website development services using latest tool and techniques blending it perfectly with latest tech trends and technologies.
We take pride in being a part of the awesome organization, considering it enhances the branding, credibility and reliability of the long-term potentialities of Moon Technolabs.